Year of the Brunette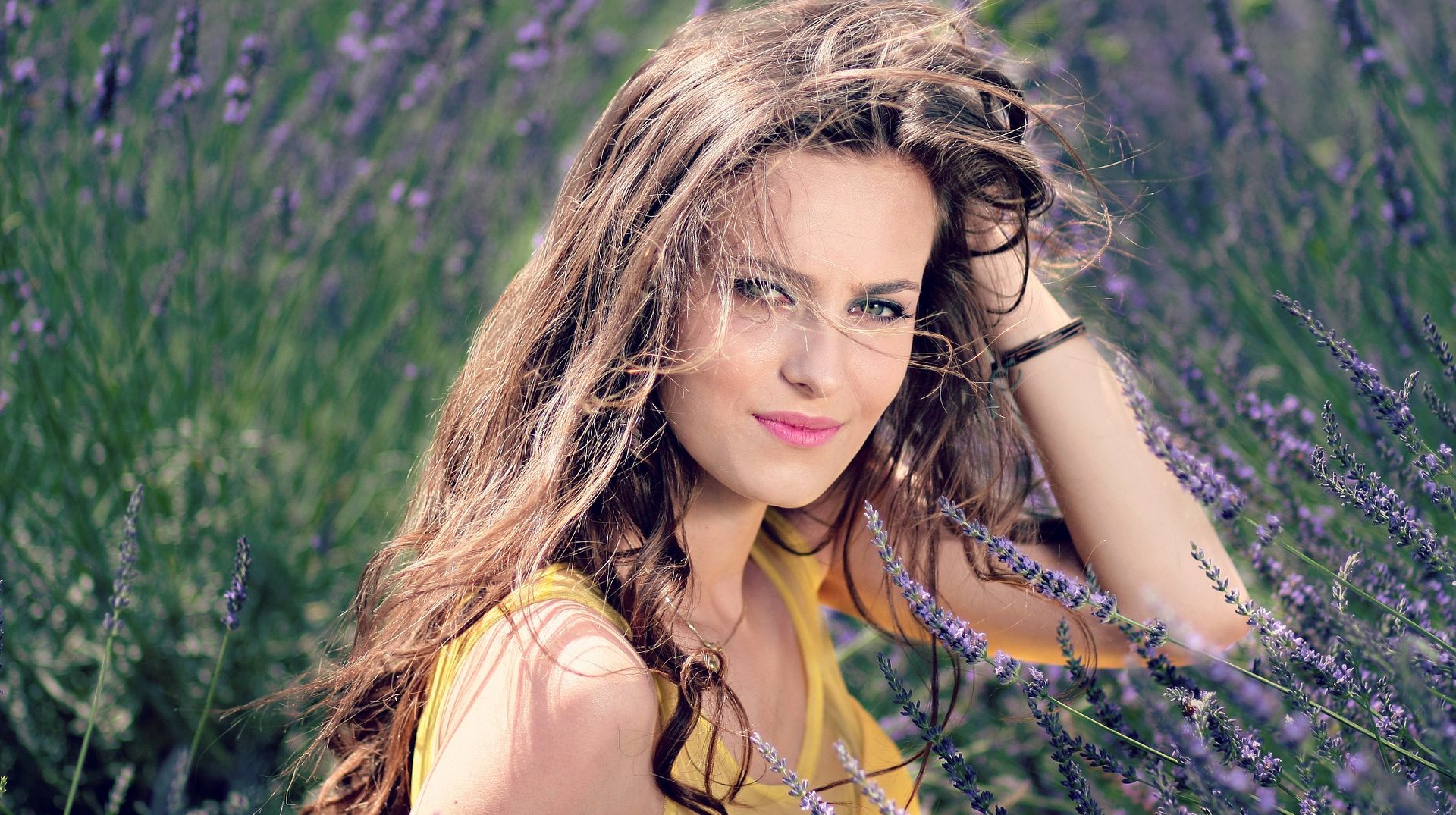 A client recently asked me for my outlook on the latest hair looks and styles. A brunette like me, she was quite enthused by my answer. At least for my clients in Virginia Beach, I say it's going to be year for brunettes to rise and shine.
Brunette Hair is Having a Moment
I've had a lot of clients leaning towards medium range browns since the beginning of Fall. This is more than just auburn hair color demand for the holidays, this is a movement. Natural brunettes are backing off the blonde and returning to brown. They are embracing their color, and playing with added depth and dimension. And whether wavy, curly or straight and sleek, high shine is top priority.
Some of My Favorite Brunette Hair Colors
I've done some beautiful chestnut browns and mid range brunette with highlights and lowlights. Just about everyone can wear a brunette shade but, just like blonde hair, it's all about finding the right undertones. There are cool undertones of blues and greens, neutral tones, and golden undertones for honey, copper and auburn hair. I have a good eye for color and really enjoy creating the perfect brunette hair color to make the eye color pop and bring out a youthful glow to the skin.
Ways to Achieve Brunette Hair
All over permanent hair color
Highlights, lowlights or a mix of the two for added dimension
All over demi-permanent color to revive color and add glossy shine
Hair extensions for pops of color or highlights
Best Brunette Hair Color Formulations
When it comes to brunette hair color, I have a few go-to professional color lines for all over, permanent hair color. Redken's Shades EQ gives me a creative palette of color choices. And Schwarzkopf pigments are made for mixing, which gives me endless options to craft the perfect brunette shade.
Brunette Hair Extensions
When it comes to hair extensions, brunette hair has a slight advantage over blonde. Brunette hair is less transparent then blonde, and the varied tones of brown hair make it perfectly suited to camouflage the bonds. I love to use strand hair extensions, like tape-in extensions or keratin bond extensions, to add pops of warm or cool highlights. And with the shade palettes by HairTalk and Great Lengths, there are so many pre-colored options for brunettes!
High Shine for Brown Hair
I love the healthy, shiny look of dark hair. Dark hair and black hair shades are known for their high impact shine so like to recommend a demi-permanent gloss color for some of my clients. If they have already done a permanent color and want to combat shade fade, a gloss color can revive it. It normalizes the hair's pH balance and it's not as heavy as a permanent color. And that's great news if you're likely to change up your color throughout the year because a gloss color is easier to lift.
Products to Add Shine
Hair oils are an easy way to add shine and accentuate the way light naturally plays on the hair. There are several hair oils that I use and love. If you're looking for a great multitasker, try Olaplex No. 7 Bonding Oil to dramatically increase shine, softness and color vibrancy. It also minimizes frizz and flyaways and provides protection when heat styling.
Word of Caution About Box Hair Dye
If you're intrigued by this brown hair trend, don't even think about reaching for a box hair dye to try it out. First of all, it's impossible to choose the right shade based on the picture on the box. And further, just because you are only depositing color and not lifting, hair color is still a chemical process that requires ammonia. Box hair dye can be very drying, not to mention a bear to strip out if you get the color wrong.
Are you ready for a hair transformation? Book an appointment and I'll find you the perfect shade of brunette. Learn more about my hair color services and check out my guide to hair extensions.
Brunette Hair Expert in VA Beach
Virginia Beach
Bay Island
North VA Beach
Chesapeake Beach
Bayside
Lake Smith
Chic's Beach