I must admit, Great Lengths Hair Extensions are pretty dreamy. In my opinion, they are the best quality hair extensions money can buy. If you're an extensions girl like me, you'll notice the difference instantly, both in the feel of the hair and how they feel on your head. For everyone else, I'll explain further. This guide to Great Lengths hair extensions is for you!
-Caitlin
Great Lengths hair extensions are in a class by themselves.
Great Lengths is synonymous with luxury and this global brand is known for their strand by strand hair extensions; technically they are a pre-bonded fusion extensions if you know your lingo.
So let's talk premium quality. They check all the boxes in my book!
Made with 100% Human Hair from India
Hair is 100% traceable and guaranteed to be ethically sourced when you see that Great Lengths seal
Guaranteed Remy hair, which means all the strands flow in the same direction, safeguarding the hair from damage. This is key to preserve their condition and color vibrancy.
Hair is double drawn, so each weft is from a single donor and the weft's thickness is uniform from root to tip. No thin, sparse ends!
The bonds are the only ones on the market that are composed of 100% keratin, and they are color-matched to the weft.
They've got the WIDEST selection of lengths available, up to 24" long
Available in 80+ shades, including natural shades, rooted shades, fashion colors, bronde, balayage and ombre
Minimal in-salon maintenance, with hair lasting 3-5 months with appropriate care.
Learn More About Great Lengths
In this short video - less than 4 minutes - I show you the Great Lengths hair, explain how I can customize these keratin bond extensions and show you a quick demo!
Who can wear Great Lengths extensions?
Sure, Great Lengths fusion hair extensions are ideal for the woman who wants a premium hair extensions experience. Perhaps you crave the plush length and volume of a fusion extensions but you're worried that your hair is too fine. Great Lengths could be the perfect match for you. That's why I always stress the importance of an in-person hair extensions consultation so that I can see and feel your hair texture and recommend the best hair extensions for you.
Ideal for all hair types
Ideal for adding fullness
Ideal for women with a finer hair texture that need extra fullness
Ideal for women who wear extended lengths
How are Great Lengths Extensions installed?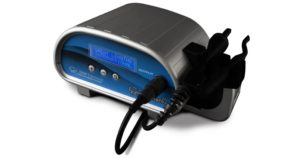 While other fusion extensions use adhesive or melted wax, Great Lengths extensions use a 100% keratin compound bond, which is affixed to your natural hair using a special tool that uses low heat to warm up the bond so it can be hand rolled onto the hair. The process is very comfortable and there's no damage to the natural hair. The keratin bonds will be undetectable, you'll be able to brush your hair as normal.
How long will you be in the chair? It depends on how much hair I'm installing, but you can use this comparison based on a the time it takes to install a full head of hair extensions of various types to get an idea.
| | |
| --- | --- |
| Type | Installation Time |
| Tape Ins | 1.5 to 2 hours |
| Fusions | 4 hours + |
| Great Lengths | 4 hours + |
| Hand Tied Wefts | 1.5 to 2 hours |
A good match for an active lifestyle.
Thanks to the unique bonds on these extensions, Great Lengths are a perfect match for an active lifestyle. That's why a choose to wear keratin extensions myself. Because the bonds are made with 100% keratin, a protein found in human hair, they behaves like human hair. They expand when exposed to water and contract when dry. If you frequently wet or wash your hair, Great Lengths extensions are up for the task.
Tiny, color-matched bonds make Great Lengths extensions practically invisible.
Clients will always ask about bond visibility. We never want to let on that we're wearing hair extensions, right? Great Lengths hair extensions are never bulky, thanks to their high quality keratin bonds. Not only are they incredibly small, but they are the color-matched to the wefts. I'm telling you, they are very discreet and nearly impossible to see in your hair.
I can really customize your hair color with Great Lengths Extensions, usually without any chemicals at all.
I customize your Great Lengths extensions in one of two ways, or a combination of both. I can match your hair and desired color to Great Lengths' selection of 80+ pre-colored shades or I can color the extensions if necessary before I install them. After all, they are made of top quality 100% Remy human hair, so they can be dyed and highlighted just like your natural hair. Honestly, I rarely need to customize Great Lengths. They put a lot of thought and research into the creation of their hair color spectrum in order to match popular colors you see in the salon and common pigments found in natural hair.
Natural collection for darkest licorice to icy blonde
Flow collection for dark root to light ends
Bronde collection for a sunkissed effect with darker roots
Rooted Collection with 5 cm of dark roots and drastic transition to sultry blondes
Fashion Colors for intense and vivid colors
Special edition for trendy colors
Extended wear time.
You can get up to 5 months of wear out of them. Once the hair is removed, it cannot be reapplied.
| | |
| --- | --- |
| Type of Extensions | Typical Wear Time |
| Tape in Extensions | 6 months |
| Fusion Extensions | 3-4 months |
| Great Lengths | 3-5 months |
| Hand Tied Extensions | 6 months+ |
How much to Great Lengths Extensions Cost?
The cost will depend on how much hair you require, if the extensions need to be custom colored before they are installed, and if your desired look requires overall color or highlights before installation. It's impossible to quote an amount as the cost truly varies from person to person. This will give you an idea of where Great Lengths extensions fall on the cost spectrum as compare to other types.
| | |
| --- | --- |
| Type | Cost for Full Head |
| Clip Ins/Halo | $$ |
| Tape Ins | $$$ |
| Hand Tied Wefts | $$$ |
| Fusions | $$$$ |
| Great Lengths | $$$$ |
Great Lengths Certified Stylist
Virginia Beach
Bay Island
North VA Beach
Chesapeake Beach
Bayside
Lake Smith
Chic's Beach
Some of my favorite Before & Afters where I used Great Lengths Hair Extensions
Book a Free Consultation
Curious about what hair extensions can do for you? Let's talk. We'll chat one-on-one about the look you want and I'll walk you through your different options. Depending on your hair, I'll suggest the best type of hair extensions for you, or maybe even a combination. No matter what type you ultimately choose, your new hair extensions will be made of top quality human hair.
Hand tied weft extensions
Great Lengths hair extensions
Tape in extensions by HairTalk
Fusion extensions by HairDreams
Clip in extensions by HairDo and HairBand
Let's Talk About You!
See how Great Lengths Hair Extensions are made
Follow their journey from the donors in India through production in Italy
I went in wanting a certain look and my stylist Caitlin was able to achieve it perfectly. I love the products they use and they were timely, fantastically priced and so professional. I felt like they genuinely cared about what I wanted for my hair and made sure I felt comfortable the entire time.

Stephanie S.
Caitlin was amazing, personable, and did a phenomenal job on my hair. Everyone is so professional and inviting. Can't wait for my next appointment- this is definitely my go-to spot!

Stephanie M.
Great Lengths Hair Extensions in the VA Beach Area
Virginia Beach
Bay Island
North VA Beach
Chesapeake Beach
Bayside
Lake Smith
Chic's Beach